About us
"Making driving a better experience
for day to day travellers"
As a modern car perfume brand built on minimalism,
exclusivity and design, we're on a mission to make
driving a more pleasurable experience.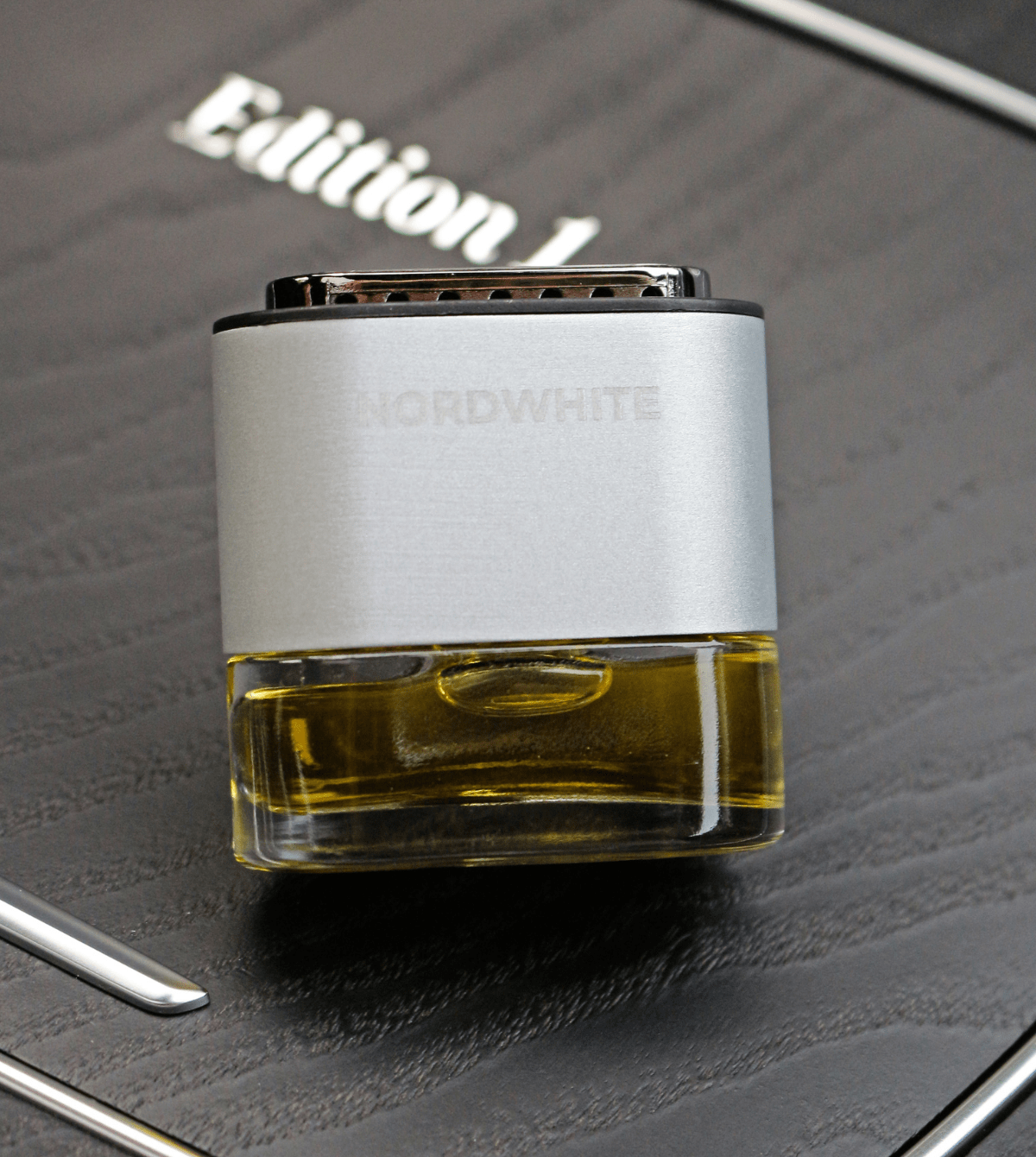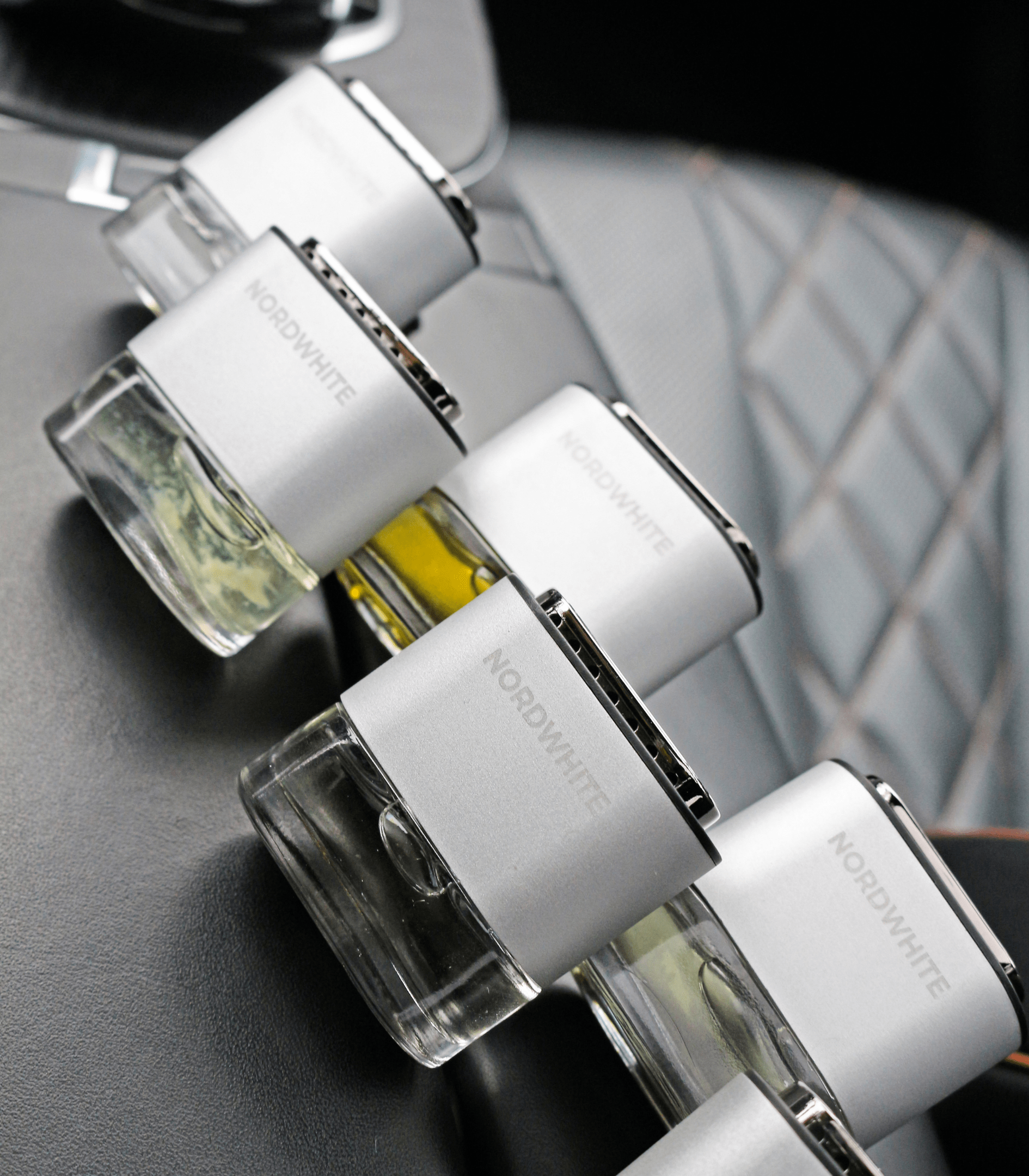 Have you ever wondered, how come that we spend hundreds of dollars on expensive designer fragrances we use on our skin and clothing, but at the same time we buy cheap car perfumes, which not only smell terrible but also ruin the car interior?
We definitely have. That is why decided to create our own car perfumes which would change this and make one of the most pleasurable experiences, driving, even more pleasurable. Now, instead of a paper tree you can have a fragrance diffuser made of glass and aviation alloy, featuring premium look and feel. Instead of a cheap and synthetic smell you can choose to have an aroma coming from carefully handcrafted fragrance oils, made in France, the city of Grasse, a world capital of perfume. All of this is because we treasure good scent, and that is exactly what we offer to you, our customers. Dive deep into the carefully crafted aromas of our Nordic car perfume collection and enjoy the scents of smoky accord, violet, jasmine, clove, amber, benzoin, patchouli, leather, cinnamon, rose, cashmere wood, frankincense, labdanum, vetiver, cedar wood, vanilla, musk, bergamot, lemon, pomelo, aqua, black pepper, ambergris, coffee, chocolate, caramel, geranium, strawberry, black currant, grapefruit, raspberry, apple, orange, lime, aldehydes, mint, fenugreek, groumand, almond chocolate, and other fragrance notes. We invite you to try them out yourself. See you behind the wheel!
Explore our product range and find something for yourself or your loved ones.